Finca Bellavista Treehouse Community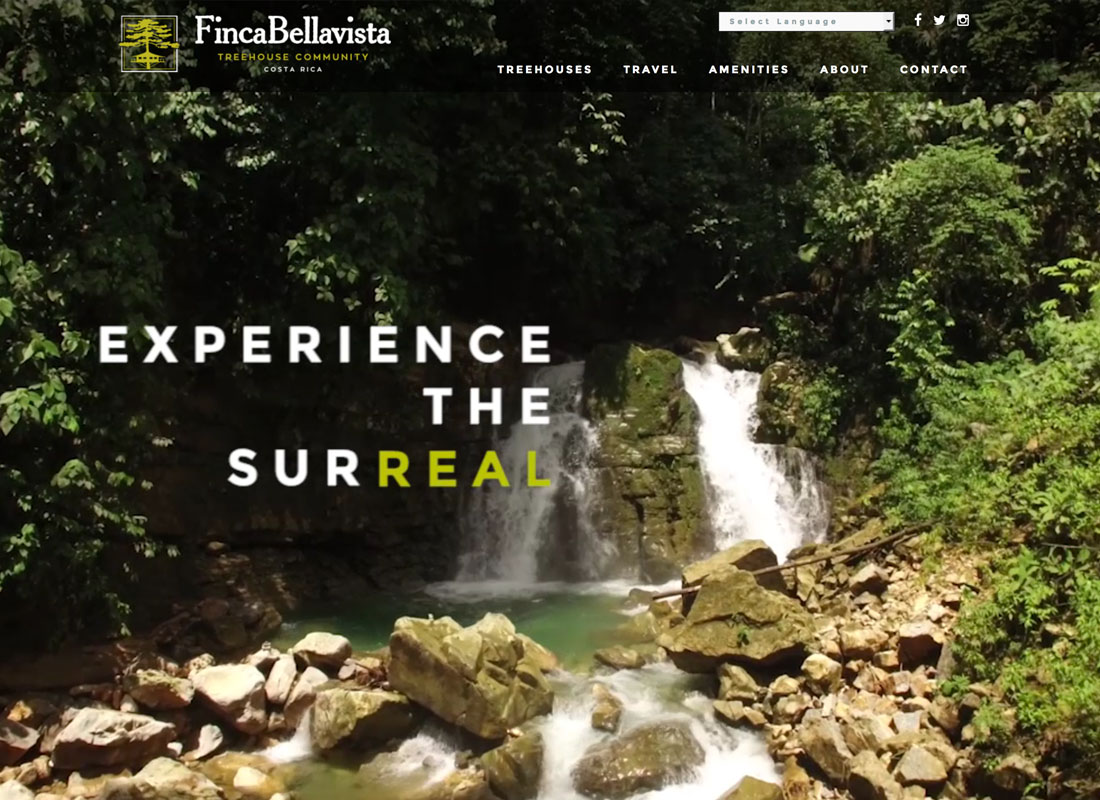 Project Description
TMD was stoked to completely overhaul the Finca Bellavista website.  We took a dark, hard to read site and turned it into a bright, modern site that delivers information like never before.
One of the biggest complaints the staff at the Finca gave us was the never ending emails and phone calls asking questions about traveling to the Finca, when all of that info was already on the site.  After looking at the old site, it was obvious why they received so many emails and calls.  The harsh combination of the black background and small white text in long paragraph format made the site very difficult to read.  The new design really focused on delivering content in the easiest to consume way with big headlines and text in a format that was engaging for the user.  We also taught the site staff how to use columns and break up the information into headlined chunks to make it really easy for users to scan to find the info they needed.
We also created a completely new treehouse section that highlights each and every single treehouse on their own dedicated custom post type.  We also integrated the Finca's 3rd party booking provider into the custom post type page, so site visitors could look at the treehouse images, learn about the amenities and book directly from that page.  Reservation numbers are up!
Lastly we edited an awesome new background video for the homepage to give site visitors an awesome site experience right from the start.