Gunnison Crested Butte Tourism Association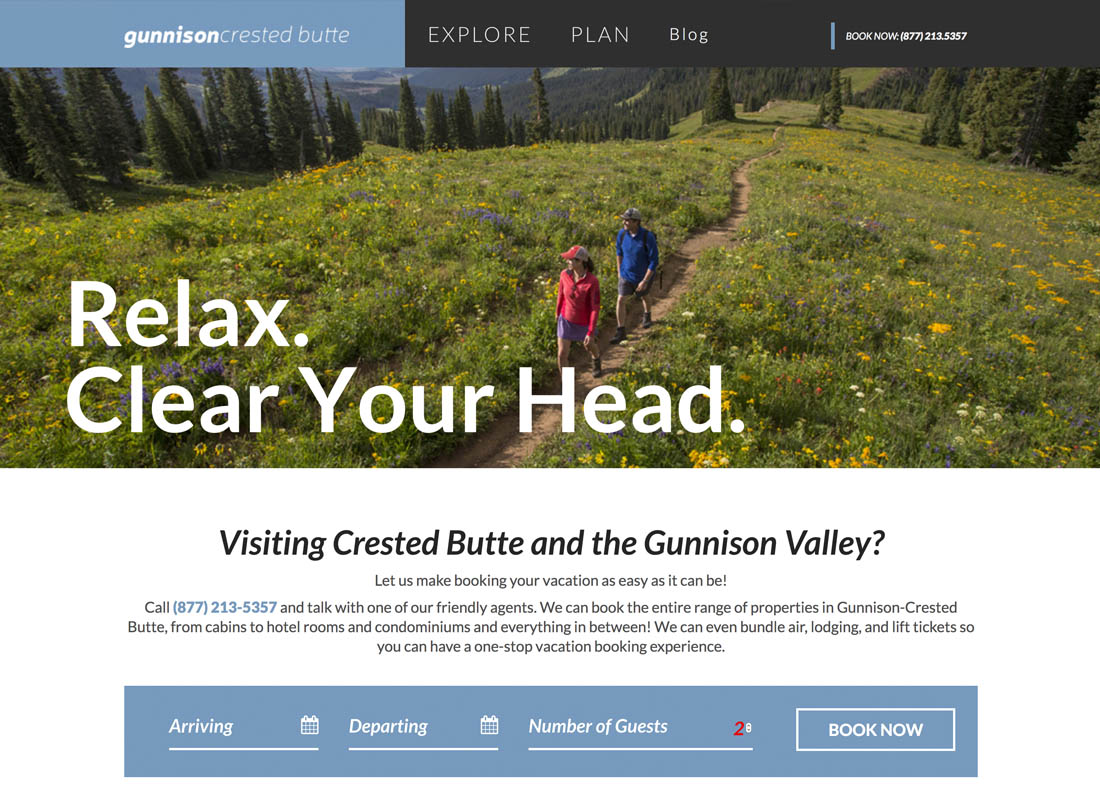 Project Description
The new Gunnison-Crested Butte Toursim Association website is the largest project Trevor Main Designs has completed to date.  We are extremely proud to call this site ours.  Over the course of six months, TMD worked with GCBTA to create a completely new branding/identity package and website for the largest tourism driver in the entire county.
We began by analyzing the GCBTA's visitor marketing survey and demographic data.  Then we developed a target audience associated with their core values.  Using that data, we created a new logo and branding package that GCBTA could use across it's entire media profile.
TMD then analyzed how visitors were using the old website via google analytics, combined that with GCBTA's goals for the new site and created a completely overhauled site structure to make the website really to use for site visitors.  Based on that site hierarchy, we designed a clean, modern site that focuses on the core site functionality: booking vacations, activity planning, events, package deals, and the business partner directory.
The development of the site is also the most sophisticated coding TMD has done to date.  We integrated with all of GCBTAs 3rd party service providers to handle online reservations, email, vacation guide requests, site visitor behavior, newsletters, and analytic tracking.  We also created a number of custom solutions including a searchable partner directory, randomly sorted vacation deals, dynamic interchangable sidebars, and dynamic homepage content loading based on user geo-location.